QA Tester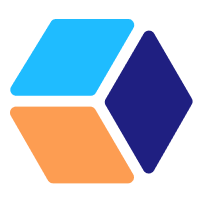 QBD Vision
Quality Assurance
Remote
Posted on Thursday, May 25, 2023
Our Company
QbDVision is a modern software company that is defining and building a new category of software within the pharma and biotech industry. Our goal, help organizations swiftly and efficiently deliver the next generation of breakthrough therapies to patients.
As a fast-growing startup, you'll be collaborating with a diverse collective of dreamers, thinkers, doers on a mission to reshape the way our clients create and deliver life-changing therapies. Our group of talented and highly-motivated people are located all over the world and strive toward every goal with an unflinching commitment to succeeding together. Here, you'll be working with some of the largest pharma and biotech companies in the world, who are pushing the boundaries of therapeutic innovation. And together, we can make an impact.
We are a people-first organization, focused on building strong teams and creating an exceptional environment for our employees. A remote-first company, who understands that its people are their greatest asset. At QbDVision, there will be opportunities for growth. We are looking for individuals that thrive in a startup atmosphere and want to take ownership over their role. We are rapidly building our core teams that will have a direct impact with our company's growth.
About The Role:
We are looking for a Software QA Tester who is motivated to help us test our software according to our business requirements, industry standards and internal mockups.
Our engineers create automated tests (and a video to explain what they've tested) to ensure their changes are performing properly. Your job will be to review their work and try to find any issues they might have missed before the changes are delivered to our clients.
What You'll Own
Working with software developers to document and report bugs and other quality issues
Contributing to the process for product inspection.
Meeting with UX designers and product management before the feature is developed to understand its intent.
Reviewing requirements after all work is complete to ensure they are still correct.
Communicating with other team members to solve problems.
Following up with the appropriate channels when mistakes are found.
Training other Quality Assurance members on all inspection processes.
What You Need To Succeed
Required:
A creative mindset to find errors that others have missed.
Hands-on experience with both white box and black box testing.
Excellent verbal/written English skills.
A good internet connection capable of video conferencing and screen sharing.
The ability to work with a very diverse group of people from different cultures and philosophies that are probably very different from your own.
Strong knowledge of software QA methodologies, tools and processes.
Optional:
Knowledge of security testing, including how to reproduce bugs with BURP/Zap
Previous experience with creating/finding issues in JIRA
Previous experience with Pull Requests (PR) in GitHub
Experience with automated cucumber tests
Experience with performance tests
A basic understanding of how medicines are formulated
A basic understanding of cloud computing, ideally with AWS
What You Will Love About Us!
Culture of teaching and learning
Competitive compensation package
Family-Friendly PTO Policies – Unlimited vacation policy is reflective of our family-first culture and to encourage a healthy work-life balance
Stipends for equipment, office supplies and personal development (conferences, skill training, etc.)
Remote First – Flexible schedule with zero commute, zero dress code and zero office distractions
For more information, please submit a bio and resume to careers@qbdvision.com or complete the form below.