VP, Platform Growth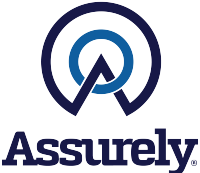 Assurely
Sales & Business Development
Austin, TX, USA · Remote
Posted on Friday, January 7, 2022
Austin, TX (remote friendly) / Full-time
Assurely is looking for a Growth professional; a dynamic and versatile role that will require you to roll up your sleeves and execute.
This position is diverse in that plays a crucial role developing new revenue generating partnerships with non-insurance native partners and shepherding a go-to-market strategy that includes insurance requirements, product (if you think I'm talking about insurance products you might not be the right person), and marketing strategies to make each of our partnership successful for all stakeholders involved.
You will be working closely with Assurely's leadership team to drive a core business development function of our business. The environment is a fast-paced, frenetic startup environment, with all the perks and challenges of said environment. That last statement will excite our ideal candidates because Assurely's VP, Platform Growth will thrive in dynamic environments where learning, testing, and iterating is the preferred path to their customers', partners', and team's success. Our ideal candidate must be able to blend a commanding, executive presence and discipline with critical thinking and empathy that increases collaboration and the speed of execution.
Assurely is a venture-backed InsurTech led by a group of subject-matter experts with a history of building successful companies. We are a team with high aspirations that attack the core of insurance; addressing challenges for both insurance customers and the carriers that insure them.
You will know insurance, you will have contacts at vertical SaaS platforms, and you get slightly irked by those who use phrases such as embedded insurance in a cavelier manner. Embedded isn't a buzzword to you because you know how it is done well and how it is done poorly. It's not a novel concept to you because you understand "the why" and want to be part of the solution.
requirements
5+ yrs working in a professional, high-growth, and/or technology-influenced environment

Track-record of success in B2B, Channel partnership, or Enterprise business development or sales

Experience with deal implementation and/or managing a partnership's go-to-market experience

Obsessed with sales personas and a have applied a systematic approach to market opportunity evaluation, target market segmentation and go-to-market strategies

Insurance experience/ acumen or minimally FinTech/ other highly regulated industry experience

Preference for software and technology
nice to haves
MBA or Graduate degree

Deep industry knowledge in FinTech or PropTech

Deep relationships and/or success partnering with vertical SaaS platforms

Both operated at scale, as well as has startup experience (or scaled something from scratch at a larger company)

(New) product marketing experience or acumen
ABOUT ASSURELY
Assurely is the next generation of insurance. We are an InsurTech that creates and delivers insurance products for changing industries.
We are comprised of founding members and key executives from other well-known InsurTechs and have helped navigate to successful exits recently. We are venture-backed and include some of the biggest names in insurance behind us.
Insurance needs to adapt to changing customers, changing risks, and changing industries. Assurely was built specifically for this need. Assurely's technology-first model allows for new insurance products to be created fast and delivered digitally, solving a significant problem for both customers and the entire insurance industry.
ASSURELY CULTURE
People that do not see life and business as a zero-sum game will fit our culture.
Assurely is a collection of high-performing do-ers that strive to create value for every single stakeholder in the communities where we participate and in the industries where we operate.
Our culture looks for fresh ideas, is not okay with the status quo, asks 'why', and relishes in helping others succeed.
COMPENSATION
The compensation package is a combination of salary, equity, health insurance, and being part of the mission to create the future norm of the insurance industry.
Applicants must be authorized to work in the US as we are unable to sponsor.
Assurely is an equal opportunity organization.
Please complete the form below